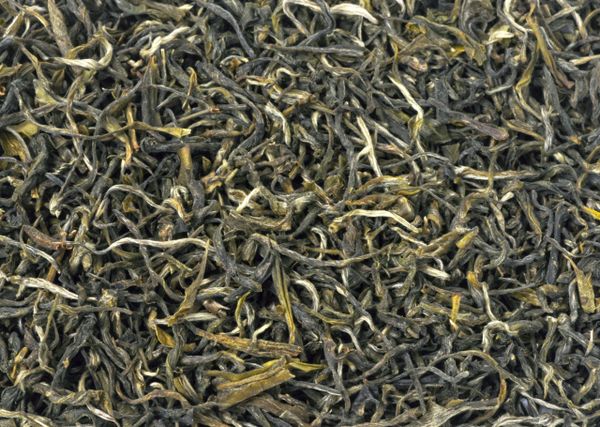 Jasmine Flower Tea
Since the Song Dynasty, Jasmine tea has become a popular choice for both hot and iced tea. This scented tea is delicately flavored and semi-fermented to give it delicious and refreshing flavor. Grown on small tea farms, the tea leaves are plucked and stored. Each Jasmine flower is picked before dawn, just prior to opening; they are then stored with the tea leaves for four hours or longer. This process is done four to seven more times to ensure that the tea leaves are sufficiently scented.

This tea is the oldest of scented teas. Its base is a Poochong tea (slightly less fermented than oolong tea) and as the tea is being dried with hot air, fresh jasmine petals are placed in front of the fans. When the petal's fragrance has been exhausted, the spent petals are placed in the base tea. Contrary to popular belief, the finest sweetest grades contain fewer petals. The world's finest Jasmines come from the China province of Fujian. This tea will produce a cup that has the fragrance of a garden in bloom, with a liquor that is lightly sweet and very smooth. Ingredients: organic green tea and organic jasmine flowers.
Directions: Prepare as a tea - Pour 6 oz of simmering water (170-180° F preferred) over 1 tsp. of tea. Steep 2-4 minutes, strain, and serve.
Ingredients: Organic green tea and organic jasmine flowers.

Reviews
Featured Products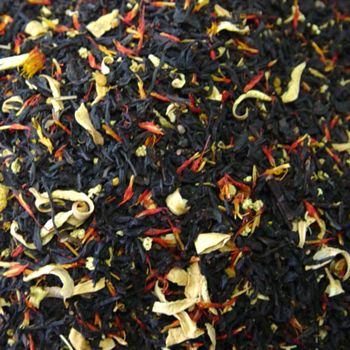 Passion Peach Tea Blend
$3.25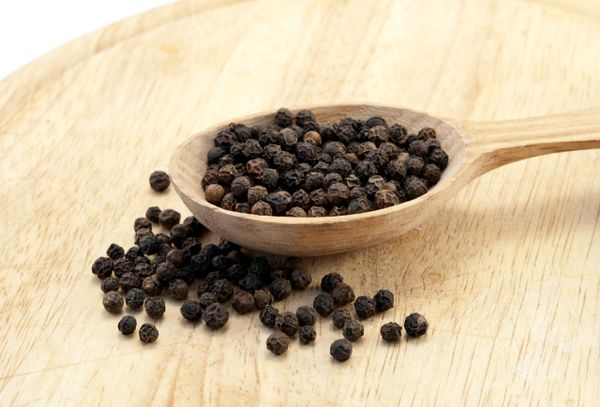 Peppercorns Black
$3.00